Did you know that for every $1 spent on American made goods, an additional $1.32 is Image result for union made in the usa invested in the U.S. economy?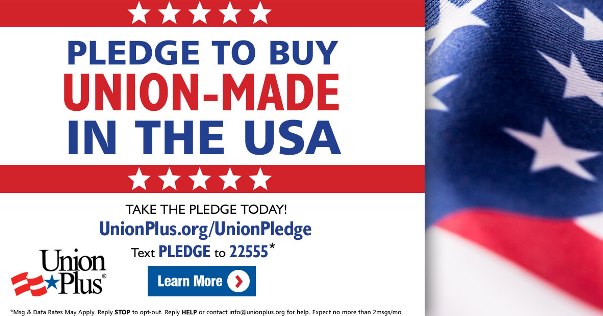 Buying union-made in the U.S.A. is an easy choice, but it does take extra time to check the label. Take the pledge this holiday season to take the extra effort.
Because having each other's back, especially around the holidays, is what being a union member is all about.
Click through to sign the pledge, and we'll send you exclusive union-made lists to help you buy union-made. Plus, five union members will be randomly selected to receive a $75 gift card to a unionized grocery store in their area.